External Hard Drives
LaCie External Drives
The LaCie drive is a great way to preserve your work, allowing you to backup your storyboard, archives and more to protect your editing from loss. This particular model of external drive is set to work out of the box once it's directly connected to the Casablanca. The drive comes with a USB cable for connection to your Casablanca.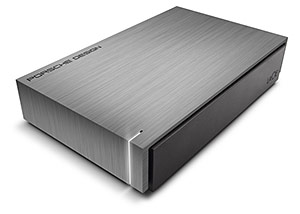 We currently offer the 2TB model.
The LaCie drives currently work with Bogart systems only, and support StoryBoard Backup, HD Backup Bogart, and Store 'n' Share.